What are the properties of a good mascara?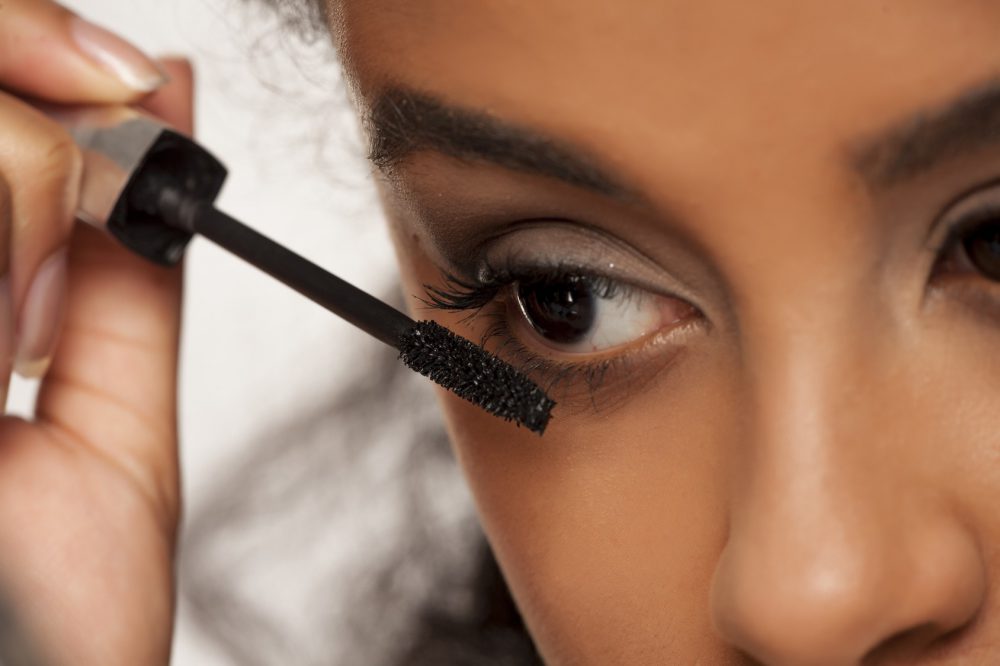 Do you know what qualities a decent mascara should have so as to coat lashes well without flaking off or causing damages? Learn the properties of a good mascara – being aware of them, it will finally become easier for you to choose the right mascara for yourself.
One of the greatest headaches of women is choosing the right lash enhancing product. Indeed, it's really hard to find the cosmetic that will perfectly answer our needs. Even though not everyone expects obtaining the same effects (some people look for lash extension, whereas others want boost lash volume), there are a few qualities that a good mascara should display. Find out whether the mascara you use have them all!
1. Well-shaped brush
One of the most important elements of a good mascara is its brush. If its shape isn't right and if it's made from low quality materials, it won't coat lashes well. The perfect mascara wand size must be equally appropriate for two types of people, those with small and big eyes. In general, applicators with narrowed tips and bristles arranged in different lengths are said to serve their purpose best. To clarify, they facilitate reaching the shortest lashes growing in the corners of eyes. The material does also matter. The best mascaras feature silicone brushes which are more flexible, adjust themselves to the shape of eyes, don't scratch, are safe for allergy sufferers and don't trigger irritations.
2. Eyelash conditioning substances
There is a growing trend towards lash conditioning mascaras noticed. And this is a quite rational approach because we can take care of our lashes by choosing a mascara featuring lash conditioner's properties. Naturally, such product won't replace eyelash serum or won't rather increase lash growth dramatically, yet it'll constantly take care of the hair to help them remain nourished and moisturised. The nourishing substances that can be found in such mascaras are: panthenol (pro-vitamin B5), castor oil, argan oil, vitamins A and E, arginine, wheat and soy germ extracts, Baikal skullcap extract and even silk or keratin.
3. Formula free from harmful substances
It's a good idea to scan a product's list of ingredients not only to find conditioning ingredients but also to make sure whether it doesn't contain any hazardous substances. The sad truth is that most women rarely pay attention to the components of a mascara, therefore the producers feel a sort of freedom in terms of composing the formulas. A good mascara should feature mineral pigments as well as natural waxes instead of synthetic bonding, lash-styling and colouring substances. It's also an advantage when a mascara is devoid of many preservatives, harmful alcohols and heavy elements such as mercury or nickel. Frequently, mascaras contain aluminium which is also categorised as a hazardous metal. Thus, it's better to get acquainted with the list of ingredients before buying a particular mascara.
4. Long wear and delicacy
If asked to provide the quality of a good mascara, we usually pick its long-wear. Then, we go for waterproof mascaras that give us the promise to remain unchanged on our eyelashes no matter the weather conditions. Sadly, a waterproof mascara doesn't always offer the best solution. For swimming pool – indeed. For daily use – not so much. It's a better idea to look for mascaras that provide long-wear without being waterproof. Such products are easier to take them off at the end of a day and they don't require being treated with strong make-up removers, which in fact might contribute to skin irritation. Gentle and long-wear formula is the quality we should look for in a mascara if we don't want to damage our eyelashes.
5. Lightweight and velvety consistency
A perfect mascara must be easy to spread evenly on lashes. In most cases, it's the applicator that makes this task easier, however, even the best mascara brush won't help if the formula is too thick, gooey and heavy. Sadly, finding a product having a perfect texture is difficult – in most cases, cheaper mascaras are either too watery so they stain eyelids, or are too thick, hence the clumps. Velvety consistency that eases application without leaving lashes clumpy as well as the one which prevents smudges and flaking, is a quality typical for more expensive mascaras. Such investment pays off.