Eyelash Perm Step by Step. What Does Lash Lift Involve?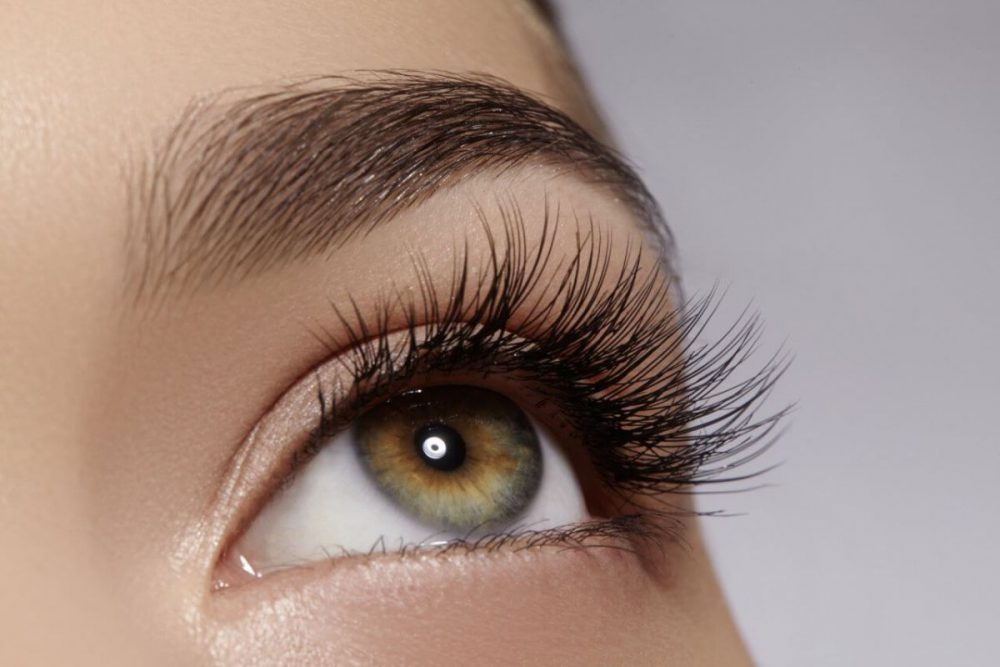 A lash perm is supposed to give your lashes a pretty curl. You can do it on either short or long eyelashes. Without doubts, the effect is more spectacular on lengthy lashes. What's the step-by-step procedure and what results can you bargain for? Are there any contraindications or adverse effects? What is the lash lift cost?
Eyelash perm – step by step procedure
Step 1. Before visiting a beauty parlor
Already at home, take contact lenses off because such a combination triggers eye irritations and burning sensation. Next, remove all makeup products.
Step 2. Preparation
A technician primes lashes by greasing them with saline or castor oil and combing with a special brush. Next, it's time for choosing the proper curling rod. They have different sizes:
S – suitable for short lashes,
M – used for medium long lashes,
L – designed for long lashes.
Step 3. Fixing a rod
Then, the technician soaks the lashes in a special solution and fixes the rod to the lashes – adjusting it so that it goes along with the shape of your eyelids.
Step 4. Applying a lotion
Time for two types of lotions:
At first, a lotion which changes lash structure and opens cuticles. It is left for around 10 minutes.
Then, the technician applies a setting lotion which closes lash cuticles and fixes the new, curled structure. The fixer must stay on lashes for 10 minutes as well.
The wooden stick is cleaned after each use. Thanks to that, no unwanted substances get into your eyes.
Step 5. Removing the rod
The last stage of lash lift involves removing the rod by gently pulling the skin of eyelids and folding the rod back.
The entire procedure takes around an hour and is usually painfree.
Eyelash perm – effects
Lash perm results last for around 6-8 weeks. Getting lashes tinted upgrades the effect.
Eyelash perm – contraindications & adverse effects
The lash perm shouldn't be performed if you have contact lenses on. Other contraindications include recent eye surgeries, sty, inflammation and allergic reactions.
Eyelash perm – side effects
Unfortunately, lash perm isn't indifferent to the state of your lashes. They may get drier and brittle, as well as bend in different directions. However, you should know that these unwanted effects result from wrongly-performed procedure. They're not the natural consequences of the treatment. Unevenly curled lashes is another undesired effect – yes, instead of beautiful curl throughout the lash length, you're left with rolled lash ends.
Eyelash perm – prices
The price differs depending on various factors such as the city where the salon is situated or its prestige. Generally, eyelash perm won't leave your wallet empty. It's often done together with lash tinting so the cost increases but it's still a budget treatment.