5 things that are good for your eyelashes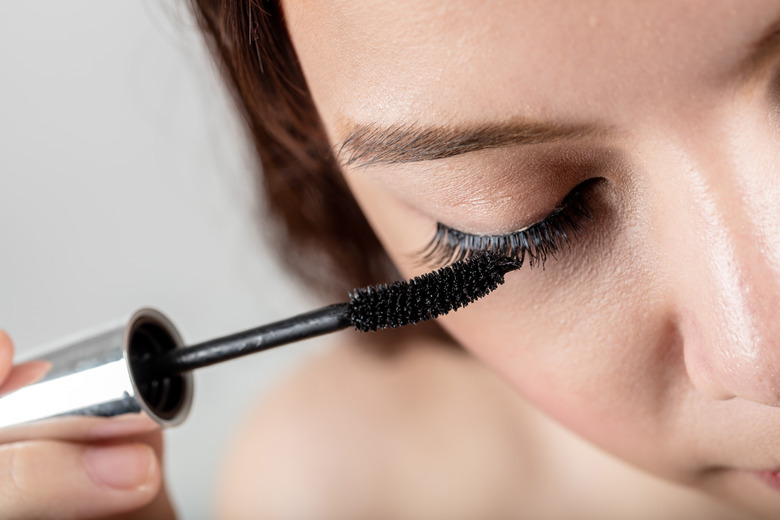 You have no idea how to make your eyelashes beautiful? Don't worry, all you need to do is introduce some small changes to your daily care, thanks to which your lashes will be healthier and, therefore, nicer.
On a daily basis, we do not think about the needs of our eyelashes. We apply mascara concentrating only on the fact that they look fine. However, their length, density and flexibility do not come from nowhere. It is worth reflecting on what our lashes like in order to regenerate and stimulate their growth.
1. Oil-based cleanser
Make-up removal is one of the most important parts of daily care. The first and the most important rule is 'don't you dare go to sleep with make-up on!'. Therefore, make sure that the product you use is gentle enough for your eyelashes and can nourish them additionally. Natural oils, such as almond or argan oil, have such properties. Our eyelashes like also castor oil, but because of its thick formula, it needs to be diluted.
2. Conditioning mascara
Another important issue is the choice of mascara. Your eyelashes love conditioning mascaras, i.e those with additional nutrients and strengthening ingredients. It might contain castor oil, a complex of vitamins or plant extracts. The use of conditioning mascara is a simple way to regenerate and beautify the eyelashes from the inside. Once you use it, you will see that the mascara prevented excessive hair loss instead of actually causing it.
3. Eyelash lift
Another nice option, that your eyelashes will enjoy, is a treatment that lifts eyelashes. What is it about? Of course, it's not like body lifting, even though the name may indicate it. Eyelash lift is a professional treatment regenerating and embellishing eyelashes. It involves combing up lashes to the appropriate shape and applying a nutritional formula. As a result, they are deeply nourished, flexible and beautifully curled. This is one of the treatments that do not damage eyelashes, so it is worth to try it once in a while.
4. Vitamins in the diet
The condition of eyelashes also depends on the nutrients we provide them in the diet. The saying 'we are what we eat' is actually very accurate. Vitamins and minerals are transported also to the eyelashes, thanks to which they become stronger, more flexible and resistant to falling out. What products are worth introducing into the diet? Whole grains, nuts, protein-rich eggs, pumpkin seeds, dark green vegetables, legumes and fish.
5. Eyelash serum
Unfortunately, the diet is not enough to provide our eyelashes with everything they need for proper growth. This is why it's a good idea to introduce an eyelash serum, a cosmetic with a simple method of use and effective action. Most products of this type are equipped with a thin brush to make it easy to apply the product on both the upper and lower lash lines. This way the active ingredients reach the hair bulbs directly, making the eyelashes thick, strong, flexible and dense. A good eyelash serum contains a complex that enhances growth and prevents the hair loss. Also, its use is very simple as it requires sparing only 2 minutes a day.